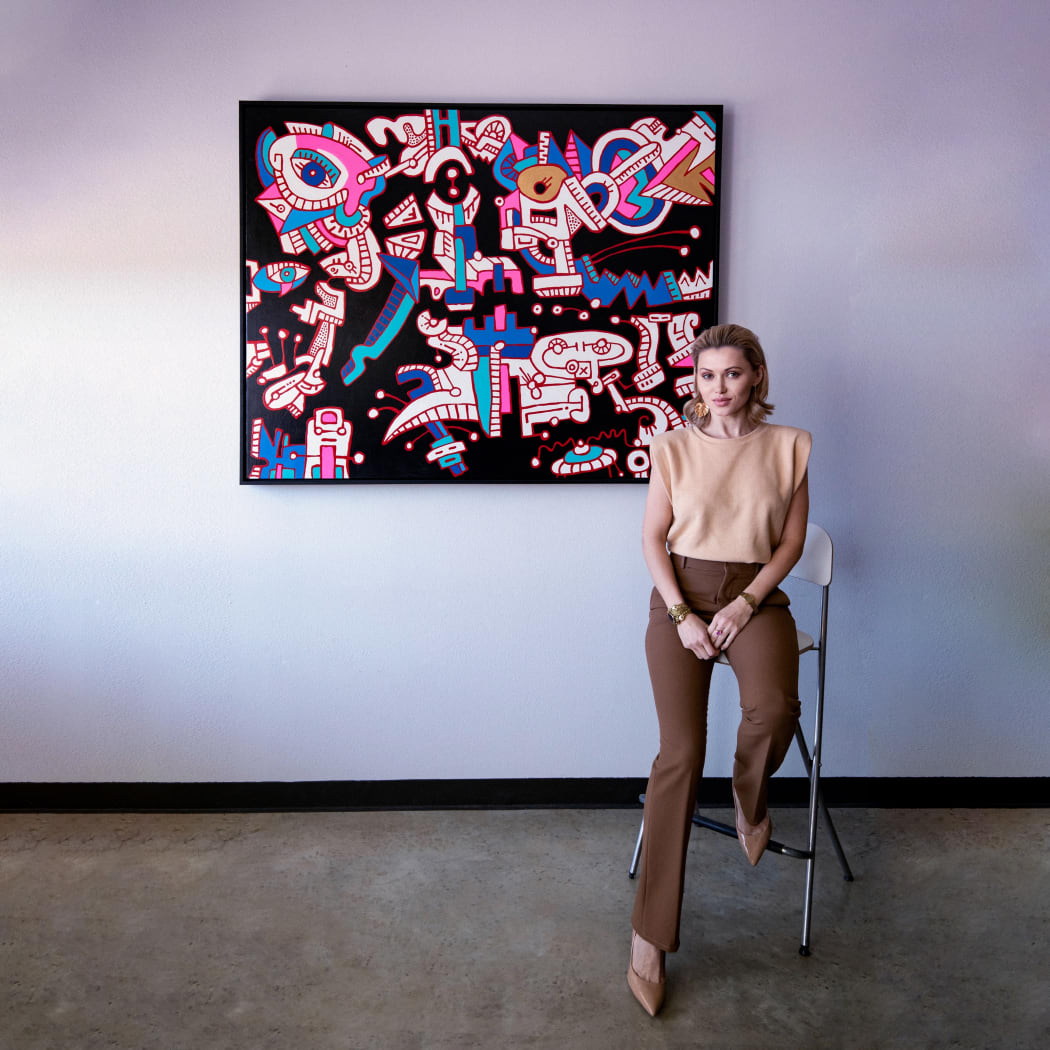 48 x 60 in (121.92 x 152.4 cm).
This painting is available for purchase.
I feel at home with these bright colors. I feel true to myself creating this super bright and chromatic art. What I create is part of my journey. I am creating just to see what will happens on the canvas and in my life. Big Bo is a step I took and I am proud it. what does this painting mean? It means that I am closer to the end now than when I created it so I better enjoy my day. I am grateful for my family, friends and collectors. Thank you to
@lanajoliecarlson
for being a great friend and art dealer for almost 10 years.